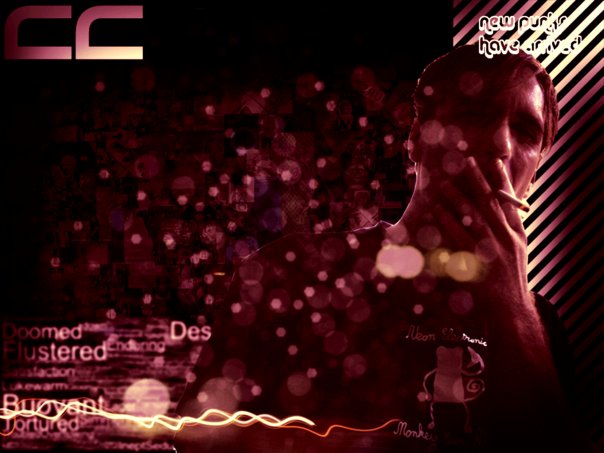 After been learning from people like Danny Collart (Dominium), Tony Varone (Bob Sinclar),
Alain Raes, he released since 1992 all together 15 EP and Maxi on BE songs sublabels.
In 2009 CC has finalized his album called ETCETERA, he also formed the band VLTG
with Miss M and released their first EP on 11/08/2008 called "ONE".This project is electro
with voice and datapunk influences. More info can be found on http://www.myspace.com/cherubcatkin .
Live sets will be performed with bass, guitar and drums.
In November 2009 Cherub Catkin releases a new EP called Let's Take the Next Step. This EP
will be available in all MP3 shops and on CD by demand.
In October 2010 he releases a new album called Jacksons last dance.
Releases:
Etcetera
Let's take the next step
[soundcloud url="https://api.soundcloud.com/tracks/4614607″ params="color=ff6600&auto_play=false&show_artwork=true" width="100%" height="166″ iframe="true" /]

Jacksons last dance
[soundcloud url="https://api.soundcloud.com/tracks/4614062″ params="color=ff6600&auto_play=false&show_artwork=true" width="100%" height="166″ iframe="true" /]